Ever since the arrival COVID-19, I would rate my life quality at 7 on a scale from 0-10. We all were told that materials are just external objects and don't let it leads our lives, now, see how this COVID-19 guy has done to us. There were a lot of first times and it was such an odyssey to find comfort during the chaos.
The new normal for work
WFH- Work From Home, virtual trip, and daydreaming have become the new normal. I recalled the day when we were advised to start working from home, it surely was a mix of feeling but it wasn't hard for us as a big part of our work stored on the cloud. We were familiar with the tools, platforms, and especially the fact that we don't usually need to see each other all the time. It looks like the advanced tech has already disrupted our working order until for as long as we noticed it. I just needed to make myself adapted to the new ambiance.
With the famous phrase goes, 'Everything is under your fingertips', 'A one-stop-shop', 'Your magic screen', I totally agree with how those digital platforms advertise themselves. During the social distancing, I restlessly travel from one platform to another, leave one platform, and arrive at another, just like how I usually move around the office. I have Zoom as my meeting room, I had telegram as a chatting room, Muuve as my coffee shop next door, and I thank Youtube, Netflix, Facebook, and Instagram for making me sane and entertained during this time.
Know the HOWs
I think the most important mindset here is to stick to our own value and quality, trust that we got paid on our work quality, not on our time. This is also where the deadline and trust come into play, know when to start and to finish, and how to train our mind and body for this.
I had a hard time trying to prove myself a flexible queen and adjusted to the new differences to my agenda. I tried the hard way, stick to the rule but it only brought me guilt. I then chose to follow my own guts, the situation was already hard enough, why putting more pressure on ourselves? I decided to just let it goes, let it flows. I allowed myself to get lazy during the daytime, I had movie break during the supposed 'Woking hour', I stand on the quality, not the quantity. I didn't do multitasking, and I finished one task at a time. Though I didn't stick to the office working hours, I respected the ZOOM time and strictly followed the turnaround schedule; and I was willing to use my evening time on work. I had all my agenda and work sync with the phone and laptop, so I didn't miss anything.
Being tech-savvy also elevates the fun during WFH. It felt like you enjoy the clicking and typing, and the fact that you effortlessly sorted things out on your smart devices felt very rewarded. Therefore, I felt more organized than ever, I had my NOTE replaces all the stationary and no more extra budget at the stationery store.
However, I still lost to the fact that sitting in front of the screen for 8 hours AT HOME feel very drained, yet it's not like I had less at the office. I think it's the problem with the aura that tried to keep me relax while I was trying to get productive. And my best cure to it was a 15-20 mn break by browsing through
the travel magazine with my favorite piano soundtrack. I love collecting good travel magazines, their curated content, and photo gallery got me lost in the reading; I was amused and relaxed and helped me freshen up to carry on my tasks.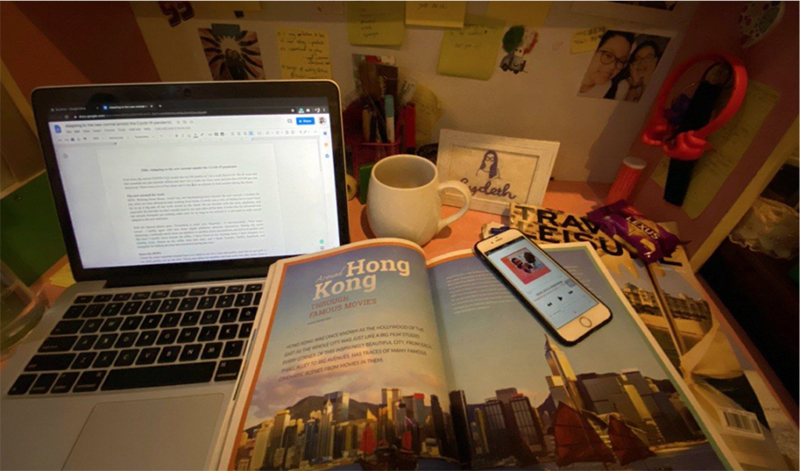 Removing the barriers
People need to communicate at some points, we are human, and we need interaction. So, some team discussions required extra efforts to keep the discussion lively and fruitful on-screen; in short, no unnecessary distractions. Sometimes the internet connection played hard to get just to get on my nerve, so I played smart, having both my phone hotspot ready all the time so I could switch the connection anytime and stay online; make it smooth. It's important to get ready for any unnecessary issues, and always ready for the battles even if you aren't well prepared.

To sum up, 'Work From Home' can be very challenging for some people, especially those whose home doesn't have a proper living standard and those who are tied with their kids. I'm glad that I own a proper working desk and a room with AC that I can coup well with the weather. Eventually, this unprecedented time improved my self-regulation and gave me time to understand different approaches in life. I took a step back and tried to understand the people around me, and what matters most in life. We, young people, are somehow too occupied with work, study, socialize and easily forget ourselves. Hence, what works for me may not work for everyone, but I believe we share similar pains on productivity and anxiety while trying to adopt the New Normal.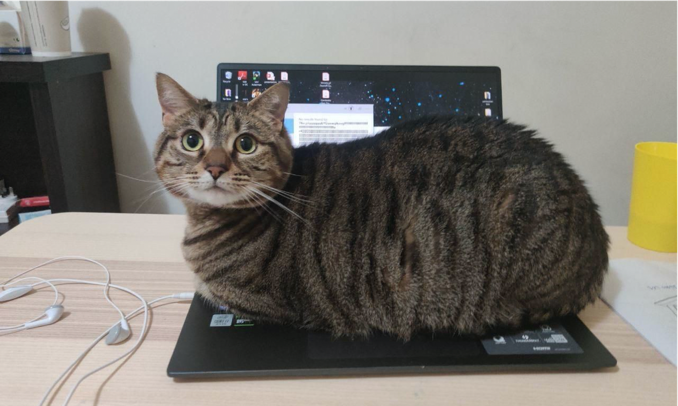 Just a quick reminder, ​you need a technique to deal with this kind of distraction, I didn't experience it myself, but it is what kept my brother extra busy during his dissertation turnover week.
Blog written by: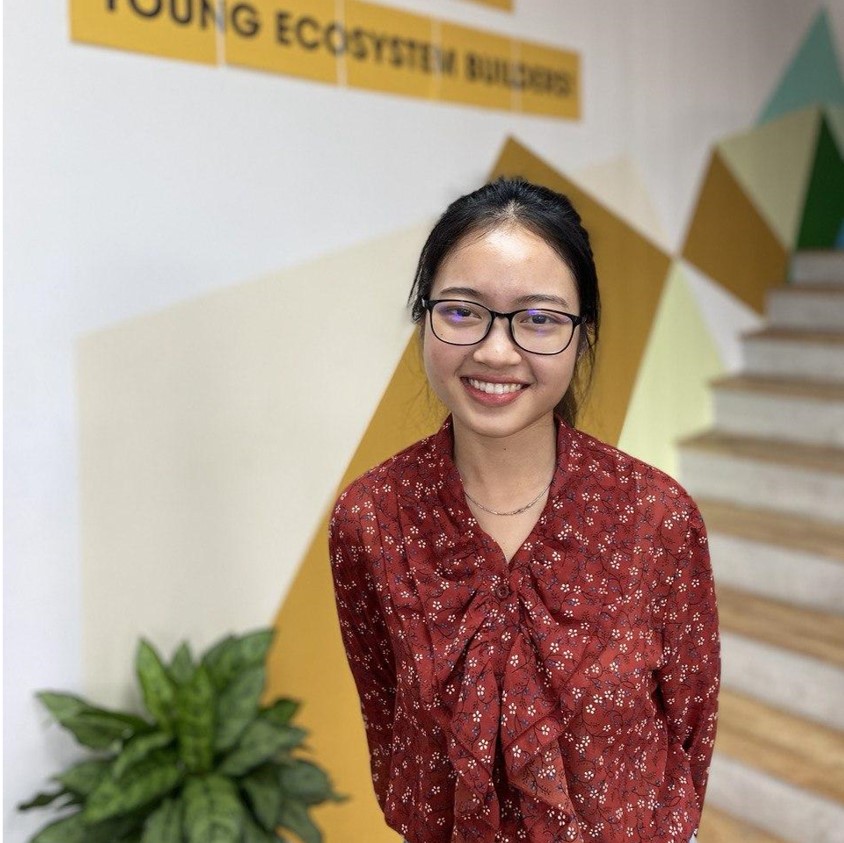 Ms. Hun Keolydeth
Second Awardee of​ Blog Contest on ICT to study and work from home in times of COVID-19 
Ms. Keolydeth is the Communication and Public Relation Executive​ at BookMeBus.