Hello! I'm an 11th grader whose school has been shut down by COVID-19. With different countries being on a lockdown most of the public places have also been shut down, which also resulted in schools being shut down around the world. Globally, over 1.2 billion students are out of school, which left the whole nation to be stuck inside their own home. While being stuck at home most of the students and workers have decided to turn to ICT tools or working online to complete their work. The whole lockdown has decided to change the routine we used to do before. But it has also been an amazing time because I had more time to be closer with my family. With all the free time I can have more time to do stuff that I don't have time to do before such as exercising, cooking and reading. Being able to do such a thing makes quarantine much more fun and enjoyable. All of the students have to attend online classes and study lessons through their preferred type of technology at this point to keep up with the lesson. I have been doing well emotionally with the whole social distancing and other measures to be safe from the virus, nevertheless social distancing may bring up different emotions for people, and it's totally understandable you may be feeling a range of emotions right now, but you can find comfort in knowing you're not alone, we're all going through this pandemic together. I know that it could be boring being stuck at home but that shouldn't bring your mood down, you can try out new hobbies, improving your weakness, exercising, improve self-confidence, just do things you want to try but don't have the time to.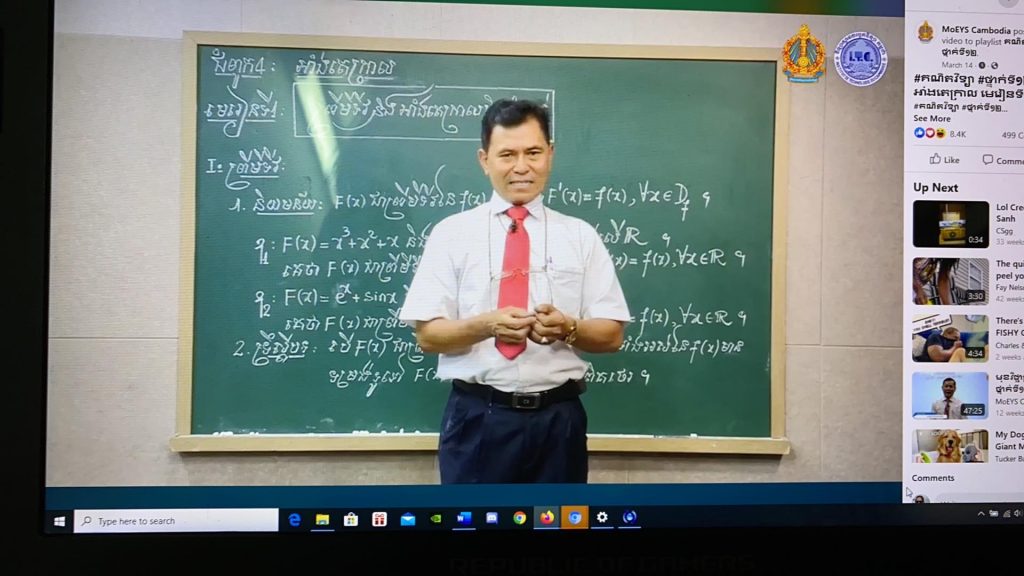 Adapting to doing tasks at home doesn't take much difficulty, it's just accepting the facts about the lockdown and trying to get used to the new routines, it really does take a strong will to overcome the whole situation. It has been 2 months now since I started studying at home and the first few weeks have been hard since I'm not used to studying online classes but after that I start getting used to the new routines and now studying from home feels just like doing so at school. The ICT tools that I use to study and work are my phone and laptop, they are the only technology that are helping me with the whole studying from home. But they also allow me to keep up with my friends and also give me a chance to ask my teachers questions with the lessons. Sometimes I do have some technical problems with my laptop but I'm fine with it. I wouldn't dare to complain about such a situation to another because I'm privileged enough to have a phone and laptop with an internet connection to study. there are a lot of students out there that don't have such privilege to be able to study online or have any technology to work with during this lockdown. The problem I come across with my ICT doesn't compare to them. We all should sometime take a rest and realize how lucky we are to have the thing we have.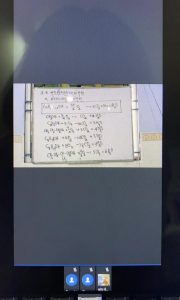 There is research in the US that shows a significant gap between those from the privileged and disadvantaged backgrounds: whilst virtually all the 15 – years – old from privileged families said they had a computer or phone to work on, nearly 25% percent from the disadvantaged family did not have anything to work on . I think many people today can't live without technology because it always has a place in our lives where we need them to communicate, to keep up with the news, to do work on or to research using technology. There was a time where we lived in the Digital Age (1989 to 2010) where the technology began to be widely adopted both at home and workplaces. Thus, the revolution seems to be over, we are now in the Information Age where technology is being adopted much more than the Digital Age.
There are a lot of advantages that come with ICT tools such as it could improve engagement with students to students, students to teachers. With new development of ICT tools, it can also encourage students to do individual learning especially during these times, and it also less time to learn or to understand lessons. With new technology being improved so do the teaching methods. Working with technology also gives the user a boost of self confidence and self-esteem. Technology these days is so advanced it could ease mobility and it is also being sold at an affordable price. More ICT tools are being produced to help ease our life, because we need technology to make our lives more efficient ,faster and easier. To sum it up, technology has helped us a lot during this pandemic.
Blog written by:
Ms. Oun Chanpoly
Fifth Awardee of​ Blog Contest on ICT to study and work from home in times of COVID-19 
Ms. Chanpoly is a 11th grade student at Mahasastra School