It was the smell of spring. Signs popped up everywhere from the little blue flowers to the bright-yellow daffodils and the purple, red tulips and the tiny, white lilies of the valley. Green leaves sprouted from the once barren branches of the trees. The soil smelled of dampness from last night rain and the brightly burned sun shone through. Winter was over and spring had arrived. Despite the cheeriness of Mother Nature, the campus was an atmosphere of deathly silence. When COVID-19 crept into our life, nothing was the same anymore. Fear and anxiety gripped all of us and we were hopelessly engulfed in its intertwining hands, wishing desperately for normalcy. Despite this unprecedented occurrence, I looked up at the blue sky and shielding my hand against the blinding light, I smiled. Hope had been restored by the simplest existence of the beauty found in everything around me.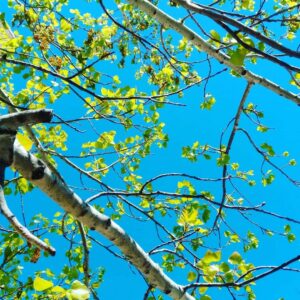 When I first stepped foot into Beloit campus as I started the next chapter of my life, I was only worried about surviving the Wisconsin winter and doing well with my classes and making new friends and getting along with my roommate, Brianna. Little did I know that a pandemic was also on the plate for me. When we said goodbyes over Spring break in March, my friends and I didn't think for a second that we wouldn't be seeing each other for more than a week. Goodbyes were bid but with the expectation that we would soon see each other again. Boy, we were so wrong.
All campus activities were halted. No more sports events, no concerts, no club activities, no meetings. Students who left campus for the break were unable to return. Then, the announcement that classes would be held online came to be. The disruption caused quite a confusion in the first two weeks. Professors had trouble figuring out how to use Zoom and us students were so unused to the online system and not seeing each other, we were frustrated. I was concerned about my family back home in Cambodia and friends all around the world and my mentors in New York, the most toxic place of all. Yet there was little I could do besides wait. More new cases of those infected by the virus emerged and many more died. One country after another went into shutdown. Traveling was not recommended, even banned in some places. Businesses were all closed and everyone had to practice social distancing. Things looked grim.
It appeared miraculous to me how people can be so resilient and brave when confronted with this global pandemic insomuch as technology exists; and so, we all cope to the best we can. I called my friends and family and talked over the phone almost every day. My professors emailed me and asked how I was doing. We turned our videos on via Zoom during class so we could at least see each other's faces. My friends and I had a group dinner online. Thanks to technology, we were able to keep in touch and stay connected when we had to social distance ourselves, when everything had to happen online.
The online system was all great but simultaneously made it so much difficult to maintain some sort of structure into my daily routine. I was often tempted to join my class on my bed as soon as I woke up. Thus, I had to write to-do lists every day to keep myself disciplined and completed all the work I had to do. I also found it helpful that I dressed up as I would do if I were to go to my classes like normally.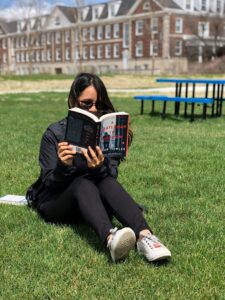 During this challenging time, I found comfort in taking daily walks around campus and was reassured by the flowers blooming everywhere, replacing the whiteness from winter. The breeze calmed my mind. When I met another person on the walk, we smiled or waved at each other. One day, I found messages written on the walkway. They were beautiful and hopeful and inspiring. I was so grateful to the person who spent time writing it down. I needed to see it and I believed everyone else did as well.
When in doubt of what to do to stay mentally healthy and intellectually active, I turn to books. Reading is always the remedy, especially during this time when I need to take a break. Even if you can't visit the beach or go hiking in reality, you can at least take your imagination far into another realm where you fight demons, solve a mystery or learn magic and ride on a broomstick. Reading can be so much fun!
Until we return to normal, we just have to keep in mind that we will get through this and not alone but together because we are in this together. Despite the unbearable aspects that come with this tough time, we are reminded of how much we meant for each other. Now we know that we have been taking each other's presence for granted. When we meet again, remember to hug your loved ones as tightly as possible and talk to each other instead of staring at your phone's screen. We have enough alone time as it is. We have been through too much.
Dear friends and family and everyone all around the world, please take care and stay safe. I miss you. Keep blossoming like these gorgeous tulips and hang in there! This storm will pass. Until we meet again.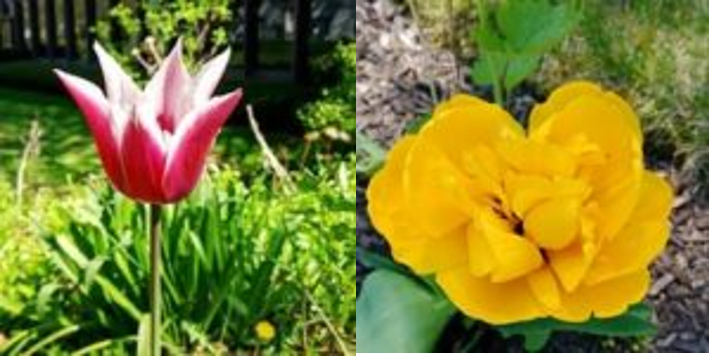 Blog written by: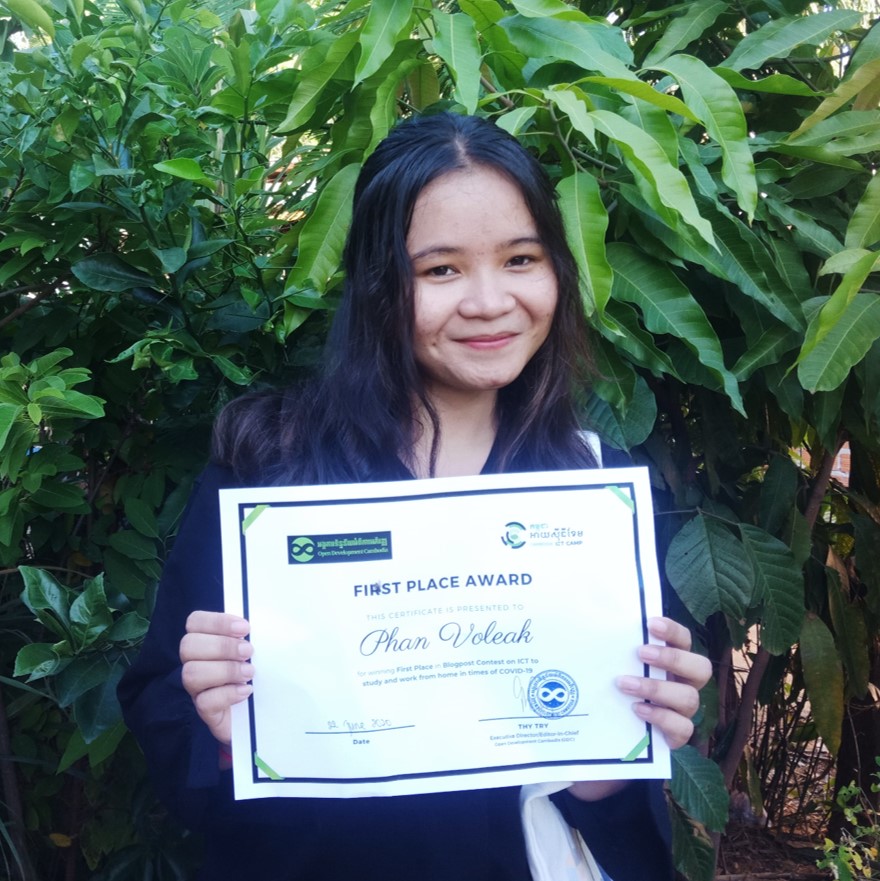 Ms. Phan Voleak
First Awardee of​ Blog Contest on ICT to study and work from home in times of COVID-19 
Ms. Voleak is a college student studying at Beloit College in Wisconsin, USA.